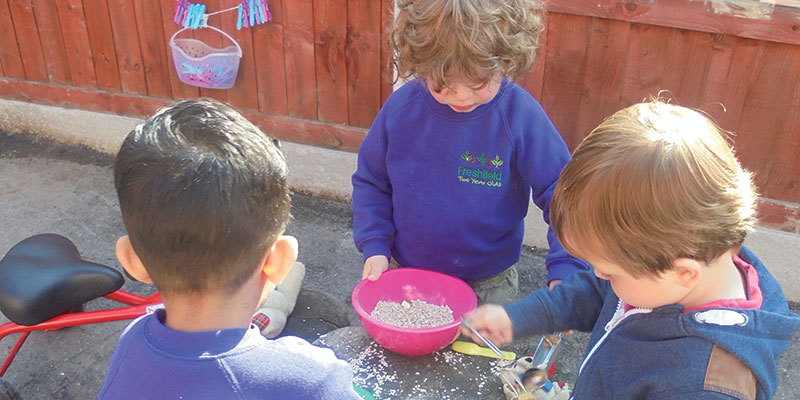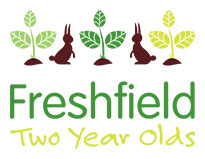 News for April 2024
From 2 January 2024, eligible working parents can apply for 15 hours of childcare for their two-year-old. Parents have until 31 March 2024 to apply for a code, with mid-January to the end of February being the optimum time to apply in case they need to provide further information to support their application.
To apply for a childcare code each parent needs to be working and earning the equivalent of 16 hours a week at national minimum/living wage and under £100,000 adjusted net income per year. This means that each parent needs to earn from just over £8,600 per year to be eligible for 15 hours a week of childcare during term time.
There is more information on the childcare support available to parents on the Childcare Choices website, where they can explore the early education entitlements and other government help with childcare costs.
In This Section:
Places currently available
Session Times at Freshfield
Who is Eligible?
How to Apply
Start Dates
Application Form
Leaflet
Freshfield Criteria for Offering Places
Places Update
We have 2 year old children's places available for immediate start.
Please contact the school office for further details:
Telephone: 0161 442 6944
Email: admin@freshfield.stockport.sch.uk
Freshfield Nursery School offers places for eligible 2 year olds.
We also have a limited number of 15 hours per week 'paid for' places.
You can receive up to 570 hours per year completely free (15 hours per week).
At Freshfield the session times would be:
Mondays and Tuesdays 8.30 am to 2.30 pm (with a packed lunch)
Wednesdays 8.30 am to 11.30 am
OR
Wednesdays 12.30 pm to 3.30 pm and
Thursdays and Fridays 8.30 am to 2.30 pm (with a packed lunch)
Who is eligible?
Families in receipt of income support, income based Job Seekers Allowance (JSA) or income related Employment and Support Allowance (ESA)
Families in receipt of Universal Credit – if your annual household income is low (this usually means a combined income of less than £15,400 a year after tax)
Families in receipt of tax credit and you have an annual income of under £16,190 before tax
Families in receipt of the Working Tax Credit 4-week run on (the payment you get when you stop qualifying for working tax credits)
Families in receipt of the guaranteed element of State Pension Credit
Children receiving Disability Living Allowance
Children with a Education, Health and Care Plan (EHC)
Support under Part VI of the Immigration and Asylum Act 1999
Children looked after by the local authority or left care through a special guardianship, child arrangements order or adoption order
How do I apply?
To check if your child is eligible visit your local Children's Centre or email eypt@stockport.gov.uk.You will need to provide your National Insurance number, your name, your date of birth and evidence of your benefits if you claim Universal Credit.
If your child is eligible you will receive a letter of confirmation which contains a list of Early Years and Childcare Registered Providers in your area.
You can also get a list of Early Years and childcare Registered Providers in other areas of Stockport by visiting the council's website: www.stockport.gov.uk/earlyyears.
Contact the registered provider to arrange a visit and take your proof of eligibility letter with you.
Agree a start date.
Your child could now benefit from free early learning and childcare with the same provider until they start school reception.
When can my child start?
| | |
| --- | --- |
| 2nd Birthday Between | Eligible from |
| 1st Apr and 31st Aug | Start of Autumn term (September) |
| 1st Sept and 31st Dec | Start of Spring Term (January) |
| 1st Jan and 31st Mar | Start of Summer Term (after Easter) |
Application Form
Please download and complete the application form and return to Freshfield Nursery School.
Click to download – Freshfield 2 year olds application form
application form 2 year olds Sept 23
Click to download – Criteria for offering 2 year old places at Freshfield Nursery School Mar 19